Essential oils (EOs) are exploding in popularity!  Nearly every household has at least a few of them lying around and there is a quickly growing presence of us 'lovers of all things aromatic' diligently working on expanding our collections as quickly as our budget will allow while sharing the good news of aromatherapy everywhere we go!  The delightful scents and medicinal properties of essential oils pique the interest of many who want to remediate ailments using natural means.  What could be more perfect than these readily available delightfully-scented volatile oils?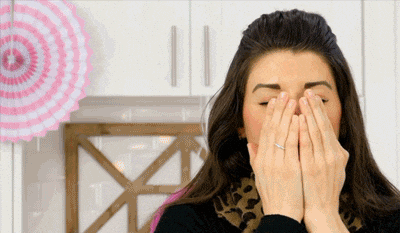 The healing properties of essential oils are well-known. Yet the potency of these natural plant oils is often underestimated. There is important information available to learn about the safety of these oils and how to lower the risk of sensitization for ourselves and others while continuing to enjoy of these delightfully aromatic oils for years to come.
The following chart is designed to help us visualize the vast quantity of plant material involved in the production of essential oils. For instance, the oil of Rose Otto, Rosa damascena, takes two pounds of rose petals just to make just one drop! Two pounds of petals takes anywhere from 30 to 50 rose blossoms to manufacture!1 One 16-ounce pint of Rose Otto essential oil demands between 144,000 to 240,000 blossoms or 10,000 pounds of these precious petals!
The concentration of phytochemicals in a mere drop of any essential oil should receive a healthy dose of respect. Dilution with a carrier oil serves a crucial purpose in reducing the risk of applying neat (undiluted) essential oils. A quick look at the chart below reveals how radically a 2% dilution reduces the potency (although not necessarily the effectivity) of the herb.
A single drop of the concentrated essential oil of Rose Otto is the chemical equivalent of between 30 and 50 blossoms. However, one drop of a standard two percent dilution of Rose Otto will only have the chemical equivalent of one blossom at most.
More is not always better, especially when it comes to essential oils. What is best is getting just what our bodies need. No more and no less.
We live in a toxic world. Many folks, whether they realize it or not are struggling with toxicity. As wonderful as essential oils are, they are can add to the burden. Too much of anything can create or exacerbate a tox-'sick' state of being.
"Toxicity, or 'the degree to which a substance can damage the body' is dependent upon dose and does not require a substance to be formally labeled as a toxin; 'even water can lead to water intoxication when taken in too high a dose' ('Toxicity', 2015). Toxicity can be caused by a single very high exposure, or by long-term exposure, but the net effect is that the body's detoxification systems are overwhelmed."2
Development of an
Essential Oil Sensitivity
Typically, immune responses are caused by large protein molecules such as those found in foreign invaders or infectious agents. It is a commonly held fallacy that essential oils cannot cause allergic reactions because they do not contain proteins. While correct in that essential oils do not have proteins, the fallacy is dangerously incorrect because essential oils do cause allergic reactions. Here is why.
Haptens are very tiny, low molecular weight molecules that may bind to larger molecules such as proteins and other things like pharmaceutical drugs. In the case of essential oils, they bind to Langerhans cells which are specialized cells integral to the skin's immune system. By themselves, haptens cannot cause an immune response, however, once they are attached to a larger carrier molecule, the carrier/hapten molecule (now called an adduct) migrates into the lymphatic system.
"Langerhans cells (LC) are members of the dendritic cells family, residing in the basal and suprabasal layers of the epidermis and in the epithelia of the respiratory, digestive and urogenital tracts. They specialize in antigen presentation and belong to the skin immune system (SIS). LC acquire antigens in peripheral tissues, transport them to regional lymph nodes, present to naive T cells and initiate adaptive immune response."3
Once the Langerhan cells present these adducts to the T-cells, the T-cells mount a quick immune response against these viruses, bacteria, invaders, or other toxins such as the essential oil hapten/adducts.
Foreign proteins and any protein with a hapten attached are called antigens. They are quickly recognized by the T-cells. This recognition process is done when "T-cells probe the surface of other cells, examining materials scooped from inside the cell and presented by the major histocompatibility complex (MHC) molecules on the surface of the cells."4
After T-cells have probed an antigen, they can then recognize it and are able to rapidly multiply a large number of identical cells (clones) with the same antigen receptor as the original. Thereby, mounting an immune defense on behalf of the body.
Urushiol, the toxin in poison ivy is a common example of a hapten. Urushiol is absorbed into the skin and within the skin, oxidizes and attaches to the skin's own proteins which forms the antigen. From there it is found by the T-cell, probed until recognized, then T-cells multiply in the lymph node and from there urushiol causes an immune reaction b(in this case on the skin) because of the body's ability to recognize it in all subsequent exposures.
Although first exposure by which an essential oil has not yet been identified by the body as an antigen does not result in an allergic reaction. It is possible that subsequent exposures will. This process is called sensitization and the reaction that comes from it is called hypersensitivity.
"Once sensitization occurs, you will have a lifelong reaction to the allergic agent,' Dr. Palm says. 'Additionally, future exposures to the allergy-causing essential oil will cause more severe skin reactions.' Those who fall within the 'atopic triad'—or those with atopic dermatitis, eczema, seasonal allergies, and asthma—are much more likely to develop allergic contact dermatitis. Women are also more prone to these reactions than men, she says, due to an underlying hormonal cause, 'which is likely a contributing factor to this difference."5
The Dose Makes The Poison
Paracelsus
Paracelsus, a pioneer of the Renaissance "medical revolution", said that 'the dose makes the poison' (toxin). When the body is overwhelmed by a substance it seeks to preserve itself. Allergic reactions should be considered warning signs.
Herbalism considers the essential oil to be more concentrated than the tincture (generally an alcohol-based extract). Yet the essential oil does not contain all of the constituents of the tincture. This means that an essential oil will not have all of the balancing phytochemicals of the whole plant.
What essential oils do contain are only the molecules with the lightest weight that can transfer during the distillation process. Whenever the chemicals of plants are reduced through processing, certain balancing factors found in the whole range of phytochemicals are altered. This results in an increased risk of side-effects.
There is no getting away from it. In the search for natural remedies, even essential oils break down into… chemicals. When applied in their very concentrated form, the body at some point can be expected to identify the substance as a toxin and react to it. While it is desirable to foster heath, this is not always the case.
> Use only oils that are suitable for different life stages
Young children and the elderly tend to be more sensitive, therefore, certain essential oils are not suitable. Also, due to hormonal fluctuations and the development of the child in utero and while an infant, those who are pregnant and lactating are advised to use only those oils deemed safe and in a safe manner during those times.
> Use proper dilutions of essential oils
The stronger the "dilution" the higher the risk. The highest risk occurring with neat (undiluted) topical applications and ingestion. Recommended dilution percentages will vary according to the potency of the essential oil.
> Vary your essential oil choices
Using essential oils (even when diluted) every day for weeks and months on end could trigger an allergic reaction. It is best to change the oils on a regular basis or even discontinue use for a period of time. Listen to your body.
> Frequent daily applications multiply total daily exposure
The following visuals demonstrate that frequent applications of essential oils quickly and exponentially increase the amount of plant chemicals to meet or exceed what is found in a single drop of neat Rose Otto essential oil.
This is shared simply to draw attention to the fact that many repeated applications of any essential oil have the potential to overwhelm the body. People seldom use only four drops of diluted 2% essential oils topically as in this example. There is also a therapeutic benefit to spacing out the applications. Small diluted doses add up.
Massage therapists using essential oil blends on their clients have an increased potential for an adverse reaction. Moderation is key to continued enjoyment of the many benefits of essential oils.
One might think that a delicate essential oil such as Rose Otto carries less potency than Cinnamon Bark or Clove (both known to be strong oils that are likely to cause skin irritation) but this is not true. While Rose Otto is not as irritating, it is plenty "potent" as is Lavender or the Chamomiles, etc. The constituents of essential oils vary, so their respective benefits differ.
> Parts add up
Many oils share some of the same chemical constituents. When using blends and making dilutions, one should take into consideration the increased amounts or select oils with different components that offer the desired effect.
One chemical, a monoterpene called 1,8-cineol, Cineole or Eucalyptol can be found in the essential oils of basil, eucalyptus, melaleuca (tea tree), peppermint, rosemary and sage. At high levels, this monoterpene has been found to be toxic. 1,8-cineol makes up a whopping 80% of eucalyptus and about 44% of rosemary essential oils. It is significantly less in the other plant species listed.
While it is perfectly fine to blend these oils, be sure to utilize the other risk limiting factors such as dilution, frequency of use, etc.
 > More is not the answer
Not everyone will have their condition(s) remediated by using certain essential oils or blends. The complexity of our bodies is beyond simply replacing the pharmaceutical "red pill or blue pill" with a natural remedy such as an essential oil.
In this instance it can be beneficial to seek out a natural health professional able to assist with the necessary lifestyle changes, systemic support and corrections. There are a number of these professionals fluent in the application of aromatherapy as well as other healing modalities.
> It is not recommended to ingest essential oils.
You will find many different opinions on this topic and undoubtedly form your own, but keep in mind that foods containing essential oils do so only in very minute amounts. Even one drop of an essential oil can be too strong. In addition to potential allergic reactions, ingested essential oils can interfere with medications.
While ingestion may be professionally endorsed under certain circumstances, it has potential to increase the risk of hypersensitivity and is generally not recommended. Do not consume orally, apply topically, and diffuse all the same time. This is more likely to overwhelm the body.
> Certain essential oils are more likely to elicit an allergic response:
Photo-irritation (photo-sensitivity) may occur with the use of citrus oils such as: bergamot, grapefruit, lemon, lime and orange. Additionally, citrus oils are not well-tolerated while bathing because the skin's pores become larger, allowing more of the essential oils into the skin.
Contact dermatitis is most likely to be caused by: balsam of Peru, cassia, cinnamon bark, clove, jasmine absolute, lemongrass, oregano, peppermint, sandalwood, tea tree, and ylang-ylang, etc.
It is also possible to be allergic to the carrier oil in which an essential oil is diluted. However, "very few adverse reactions are caused by impurities in an essential oil. Even if they are there, they are usually not present in sufficient concentration to cause a safety risk, and even impurities are not necessarily toxic. Almost all adverse reactions can be explained by the natural constituents present in an essential oil. Oregano oil is a potential skin irritant because of its 70-80% content of carvacrol, which is an irritant. Cinnamon bark oil is a potential allergen because it consists of 65-80% cinnamaldehyde – a known allergen. Bergamot oil is phototoxic because it contains 0.3% of bergapten, a potent photosensitizer. And, even the "purest" essential oil may be prone to oxidation that further increases the risk of adverse reaction."7
If you think you may be experiencing an allergic reaction, simply STOP!!! Stop using all essential oils. Do not even diffuse them. Do not try to correct a potential allergy to an essential oil with the use of another essential oil.
Essential oils are a wonderful gift. Use them prudently and expect to reap the can benefits for years to come.
Thank you for visiting the Genesis School of Natural Health website!